Kitchen Remodeling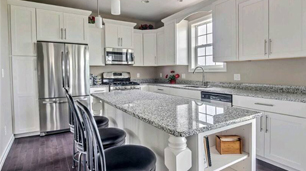 It has been said that the kitchen is the heart of the home. That makes it the most important room to imprint your personality in order to feel truly at home. At the same time, the kitchen is probably the most complex, functional area of a house. At Ambassador Homes, we have the expertise to combine optimal functionality with your personal design styles. Whether you feel at home in a sleek, modern, uncluttered kitchen or whether you prefer that warm Tuscan country kitchen, or anything in between, we would be happy to help you find the right design for your family. Let our team inspire you with exquisite ideas for décor, efficient organization and storage solutions and functional space planning.
Give us a call today and we'll take the first steps toward getting you that stunning kitchen you've been dreaming about.
Contact Us and let's get started.